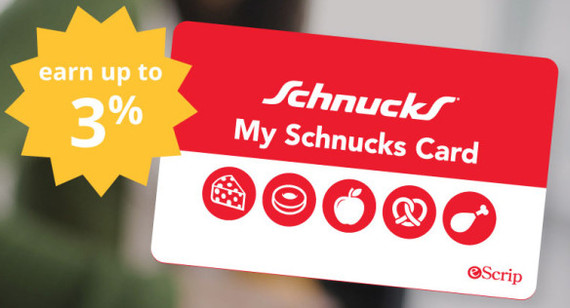 Schnucks has a program which contributes up to 3% of your monthly purchases (up to a maximum of $21 per card per month) to the Oratory as a qualified charity. The Schnucks program uses the "My Schnucks Card" as administered by eScrip.
Pick up a My Schnucks Card at your local Schnucks
Show your card each time you check out
Please note that Schnucks gives 1% for the 1st $300 per card and increases the percentage for purchases up to $999. Thus, the Oratory will realize more contributions if the whole family uses the same card.
Please consider supporting the Oratory through this program. Thank you!
---
If you know of similar "matching" programs, please let Paul Radzom know.